Bernoota in top 100 Best Aussie Wines in the UK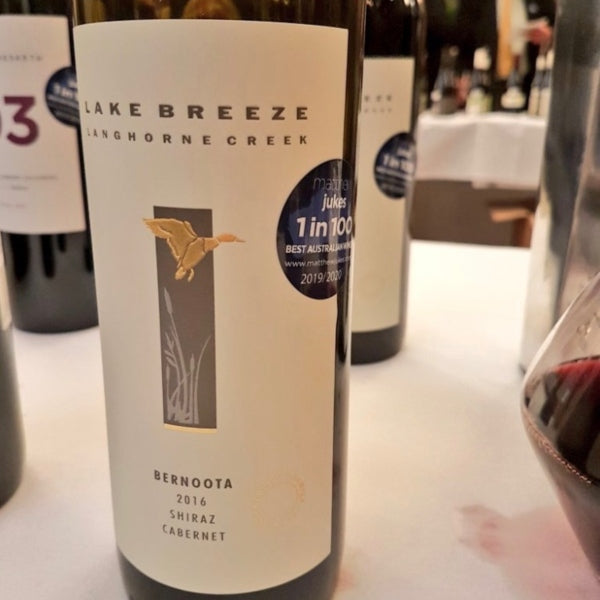 Well respected wine scribe, Matthew Jukes has unveiled his 16th edition of the 100 Best Australian Wines. His annual report is an extensive guide to the best Australian wines available to the UK market.


2016 Lake Breeze Bernoota
"I hear that there are still a few cases of the incredible 2015 Bernoota on the shelves so if you see them grab them because this is a wickedly delicious wine, but this year the big news is the launch of the 2016 vintage which I went nuts for last year in my own The Great Australian Red competition (the wines are all served blind!) and earlier this year it picked up the trophy for the best blended red at the Langhorne Creek Wine Show!
This is a very smart wine which takes the best part of Shiraz and blends it with the best elements of Cabernet and Lake Breeze is one of the finest exponents of this craft in the world. The 2016 is a 60/40 split and it spends 20 months in French and American barriques before release. I am not sure I can think of a finer way to spend £20 on a big juicy red wines, but then I would say that, wouldn't I, given I love this blend and this property so much."
 
MATTHEW JUKES   |  100 TOP AUSTRALIAN WINES 2019/20