flood waters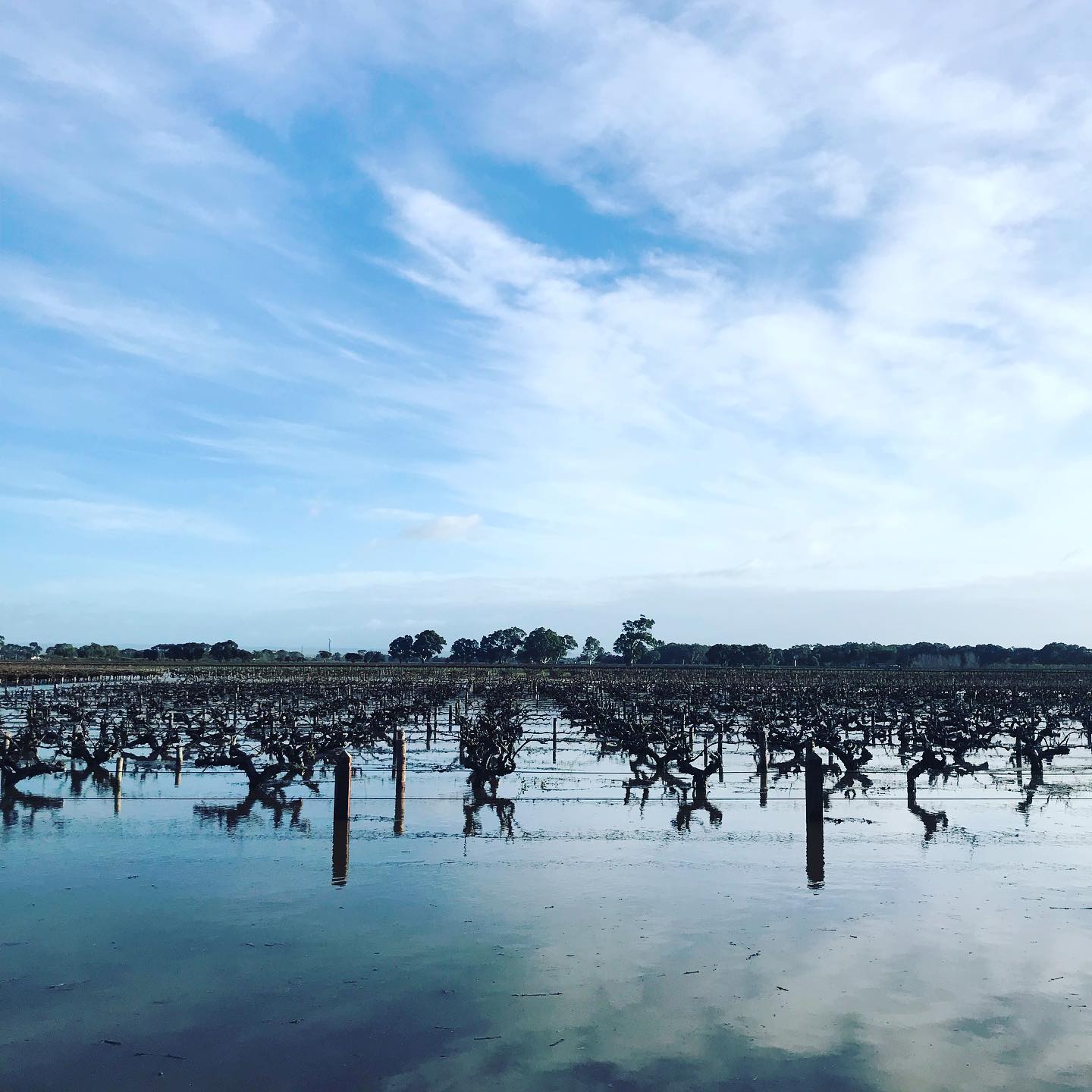 'The Town that Welcomes Floods'
When most people hear about the floods they are concerned about the damage and destruction it causes, but for us in Langhorne Creek, the floods are a way of life. The reason Langhorne Creek exists as a wine region and has such a rich history is because we are on a flood plain.
The Langhorne Creek community has a long history of resourcefulness and innovative water use. We are in a rain shadow formed by the Adelaide Hills, only receiving an average of 350mm of rain a year, so this flooding is essential to carry our vines through the dry summer months.
Flooding is carried out by utilising the winter flow of the Bremer River, through a system of floodgates and banks, which divert water onto the vineyards. From here it remains for one or two days, until the soil is saturated and is then released onto the neighbouring vineyard.
At Lake Breeze, the degree to which we are able to flood varies, sometimes it just trickles through our swamp and fills the home block at cellar door, other times it's a 'banker' and breaks the banks above the town.
________________
One of the largest flood events in living memory occurring in January 1941 and was described in Adelaide's Sunday Mail as: 
"MIGHTY SEA OF WATER – Langhorne's Creek was inundated with the biggest flood in its history.  When the river and creeks broke their banks at 2 am today, torrents of water swept into the township flooding houses and isolating families. 
Langhorne's Creek became isolated in the centre of a sea of water six miles wide.  There were only one or two houses in the township that were not under water.  In the other water was rushing 2 ft. and 3 ft. deep through rooms. 
The Follett family have placed their grandmother and small daughter in a chair on the top of the dining room table while floodwaters swirled through the room."