floodwater!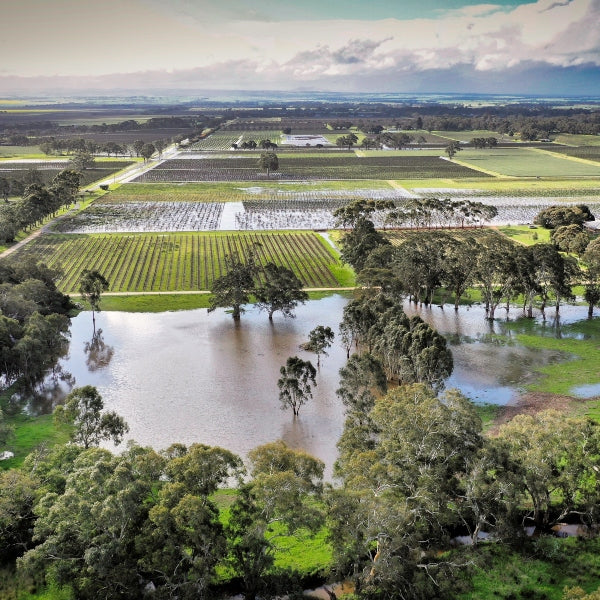 Following good rainfall in the Adelaide Hills, the Bremer River is flowing and this weekend spilled over the banks and across our vineyards at Lake Breeze.
We love these floods, they are very beneficial for the vineyard. T he water is encouraged to sit on the vineyard and give the vines a really good soaking.  It then moves on to the next vineyard, when we open the flood gates.  The flood water is only held on each vineyard for 24-36 hours, soaking down through the alluvial soils to provide good soil moisture for the vines during the dryer summer months.
Langhorne Creek is in a rain shadow, only receiving an average of 350mm (14") of rain, so these floods are very important to our vineyard, despite the fact that they may not occur each winter.