handpicked festival!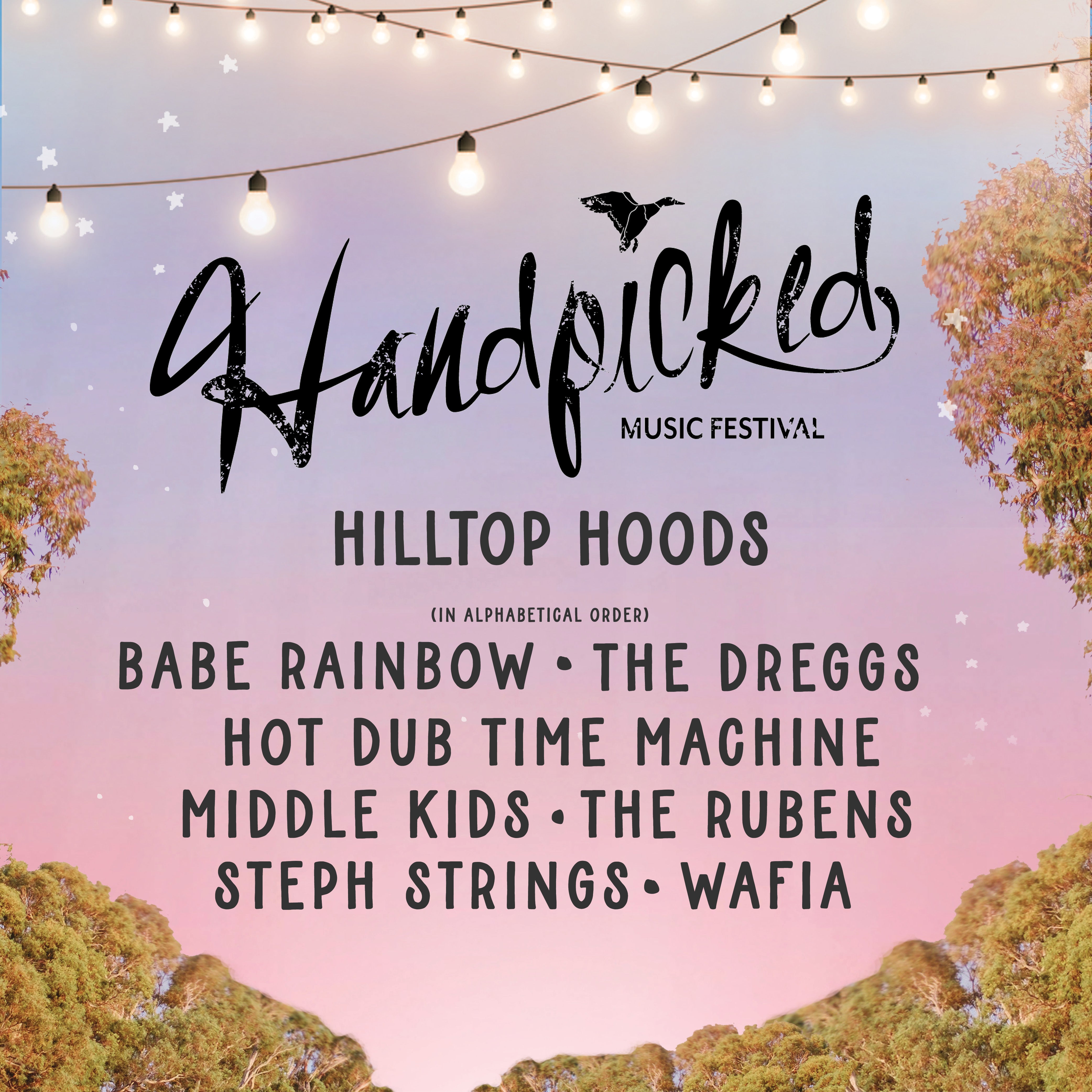 At last, after a two-year hiatus, our Handpicked Festival is returning, hosting our biggest line up yet! 
Adelaide's own Hilltop Hoods are headlining along with time travelling DJ, Hot Dub Time Machine, indie-rockers, Middle Kids, The Rubens, Wafia, Babe Rainbow, The Dreggs and singer-songwriter, Steph Strings.
It's going to be an amazing day, so gather your friends together and secure your tickets now.  We really mean that!  They're selling out very quickly!
Book here!