Handpicked Festival line up announced!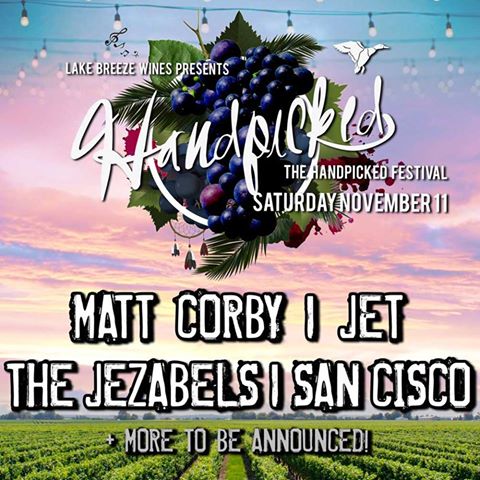 We will be hosting our biggest line up this year, with Matt Corby, Jet, The Jezabels and San Cisco!!
It's a great experience, from outstanding Australian music, great wine to compliment a huge selection of food from The Food Garden, to a eclectic collection of stalls down The Lane.
Shoot over to the Handpicked Festival website to grab your ticket!
Saturday, November 11 from 1 pm.