off the duck's back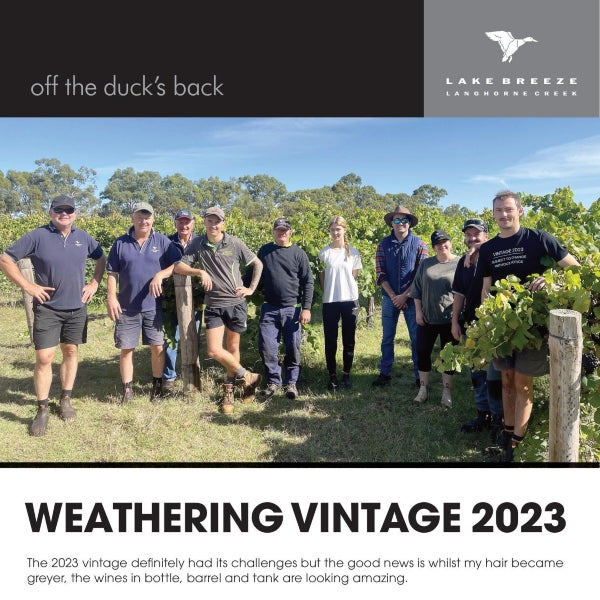 It's hard to believe this is the 60th version or our biennial newsletter. 30 years of attempting to give our loyal customers an insight into life at Lake Breeze!

Technology has improved slightly.  Back in the day we used an old second hand photocopier, printing and folding all our newsletters. Not to mention hand writing the envelopes!
Our very first newsletter, written back in October 1992 can be read here.

So, pour yourself a glass of wine, download our Off the Duck's Back winter newsletter below and have a good read!
Cheers,
Robyn + Greg