Toast to our Best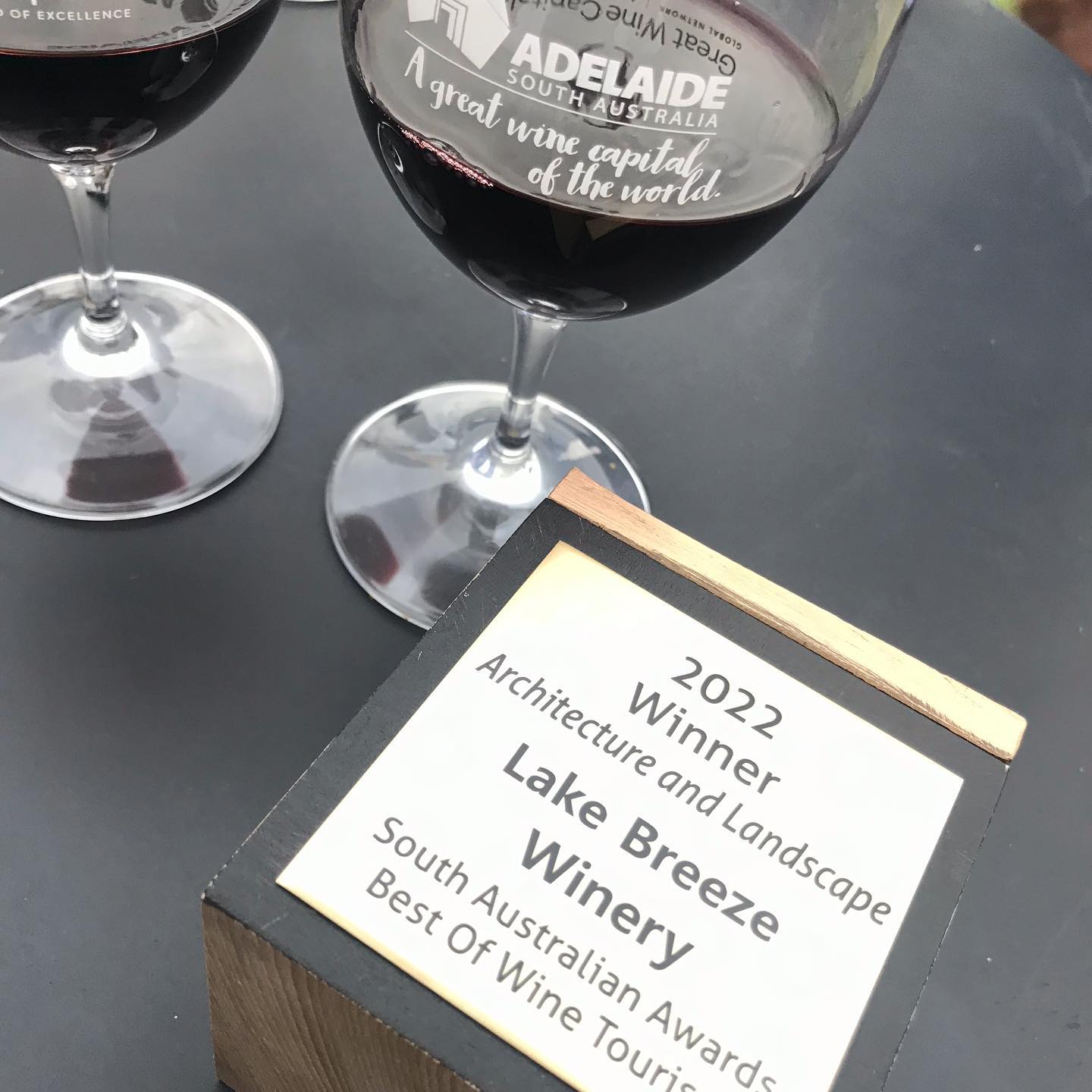 We've extracted the following from Nick Ryan's article in The Advertiser's SAWeekend magazine. 
To read Nick's article in full, please click here.
Architecture & Landscaping Award
Great Wine Capitals - Best of Wine Tourism Awards
Lake Breeze Wines 
"There will be significantly more expensive projects among the global winners, probably higher-flying architects too, but if great architecture is that which truly understands the landscape in which it sits – and if the best clients are those who know what the building needs to achieve – then few would hit the brief as successfully as the new Barrel Room at Langhorne Creek's Lake Breeze Wines.
Forebears of the Follett family have been farming in Langhorne Creek since the 1850s and growing grapes since the 1880s, so the current generation had a clear vision of what they wanted when embarking on a $1.8 million building project intended to create a flexible function venue that seamlessly sat among the buildings and vineyards that already shaped the site.
The French talk often about terroir - the idea that the great wine expresses the spirit of the place from which it comes – and this winning entry proves buildings can do the same. Stones were sourced from the nearby Monarto quarry, just as homes for Follett families have been done for years. The clever use of corrugated iron links the building with the dairy sheds that have been an integral part of the Follett farming story and almost 100 old wine barrels are used throughout the building as potent reminders guests are in one of the country's most- awarded wineries.
The judging panel loved these local links and responded favorably to the quiet sophistication of the place, noting this approach was entirely consistent with every other facet of the Lake Breeze experience.
This will be a valuable asset for the Langhorne Creek community and an added incentive for visitors to explore the region some insiders call, 'Australian wine's secret weapon'."