vintage update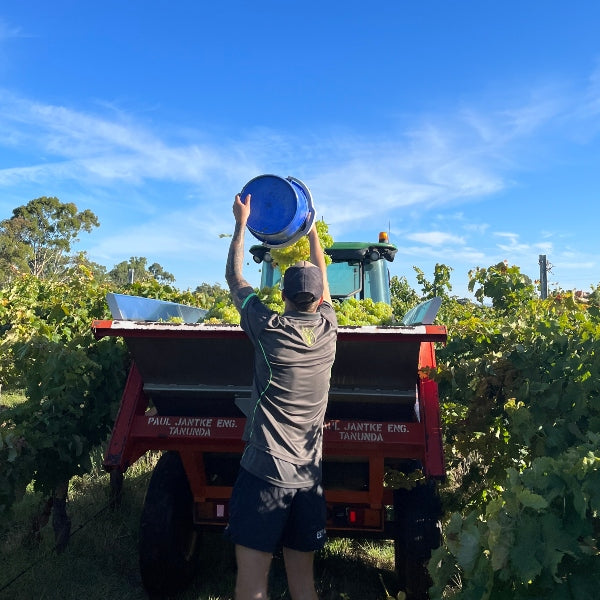 To kick the week off, we've had a big few days handpicking our Vermentino and old vine grenache for Rosato.
It's great to have more fruit coming in to the winery this week and we are really happy with the quality. We've also harvested our Nero d'Avola, Malbec and more shiraz off our Bull Ant patch.  Our tonnages have been up marginally on last vintage, which is very pleasing!
It has been all hands on deck, with Annabel and Jordan, the youngest kids now finished high school, helping out the usual suspects.  
L-R:  Tim Follett, Greg Follett, Ken Follett, Jedd Rothe, Chris Mugford, Annabel Follett, Ronan Thomson, Dionne Follett, Chad Rothe + Thomas Follett. 
Early departure when the photo was called for:  Roger Follett + Jordan Follett. 
Photographer: Robyn Follett.