front cover!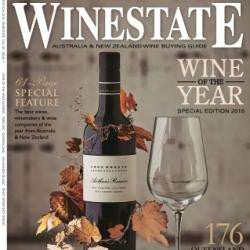 A terrific accolade for our already well decorated 2012 Arthur's Reserve.
It's a tribute to our great grandfather, Arthur Follett, as he planted the first vines on the property back in the 1880's.  He would indeed be proud of his namesake!
The 2012 has also won trophies at the Adelaide and Langhorne Creek Wine Shows and 8 gold medals.
This is the second time we've been awarded the Winestate Wine of the Year award.  In 2010 the 2007 Cabernet Sauvignon took out the title.