A labour of love ...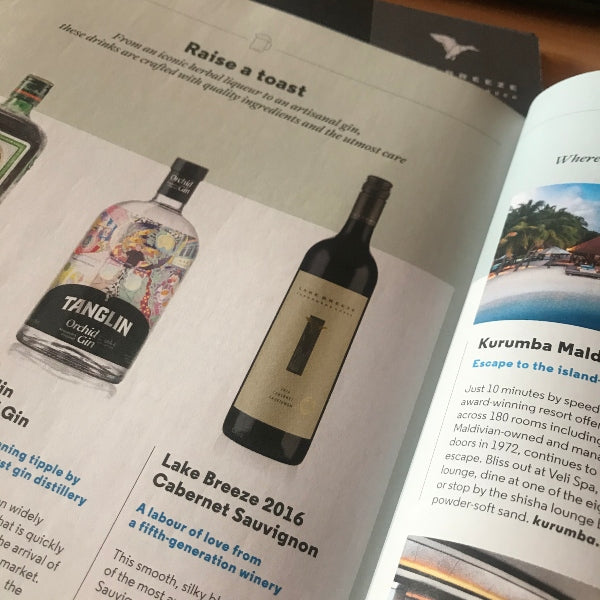 Nice to feature in the Singapore Airlines inflight magazine this month!
RAISE A TOAST 
Lake Breeze 2016 Cabernet Sauvignon

A labour of love from a fifth-generation winery.
"This smooth, silky blend is one of the most awarded Cabernet Sauvignon's in South Australia, and for good reason. It's produced from 40-year-old vines on the Follett family vineyard in Langhorne Creek, and then matured in French oak barriques for 20 months before bottling.
The result? Aromas of black fruits and violets, layered with hints of chocolate and cassis – all of which come together beautifully in a long, lingering finish."