Country Style 2020 Bernoota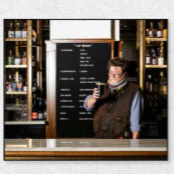 Our 2020 Bernoota has attracted the attention of wine scribe, Nick Ryan.  He has featured it in Country Style Magazine in his 'Raise a Glass' wine article.
"Twenty-five years ago, I was working in a wine shop when a mate asked me for the best value wine I knew. I gave him this. It's soft, with berry fruits, a flicker of dry mint and chocolate, and that Langhorne savoury seam."