Exceptional Shiraz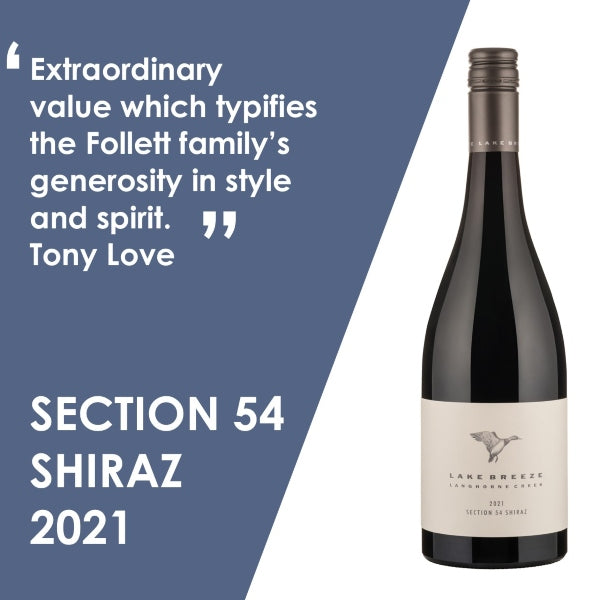 If you haven't already purchased a copy of SA Life's Food + Wine + Travel magazine, you must!
It's a beautiful edition of South Australia's gastronomic destinations. 
Lake Breeze features on a couple of occasions, firstly with Tony Love's review of our Section 54 Shiraz 2021 in the 'All in the Family' feature ...
"The Follett family has grown grape in Langhorne Creek for more than 130 years, specifically on the Bremer River floodplain. Old vines and new plantings are managed by Tim Follet with head of winemaking Greg Follett crafting consistently fine drinks that reflect the region's unique alluvial soils and maritime influences. This exceptional shiraz includes plenty of the historic vine fruit and allowed generous maturation time to reveal subtle floral notes and delicious dark plum flavours set in a smooth, mouth-rich, almost chocolatey carriage. Extraordinary value which typifies the Follett family's generosity in style and spirit."  Tony Love.