Love at first sight!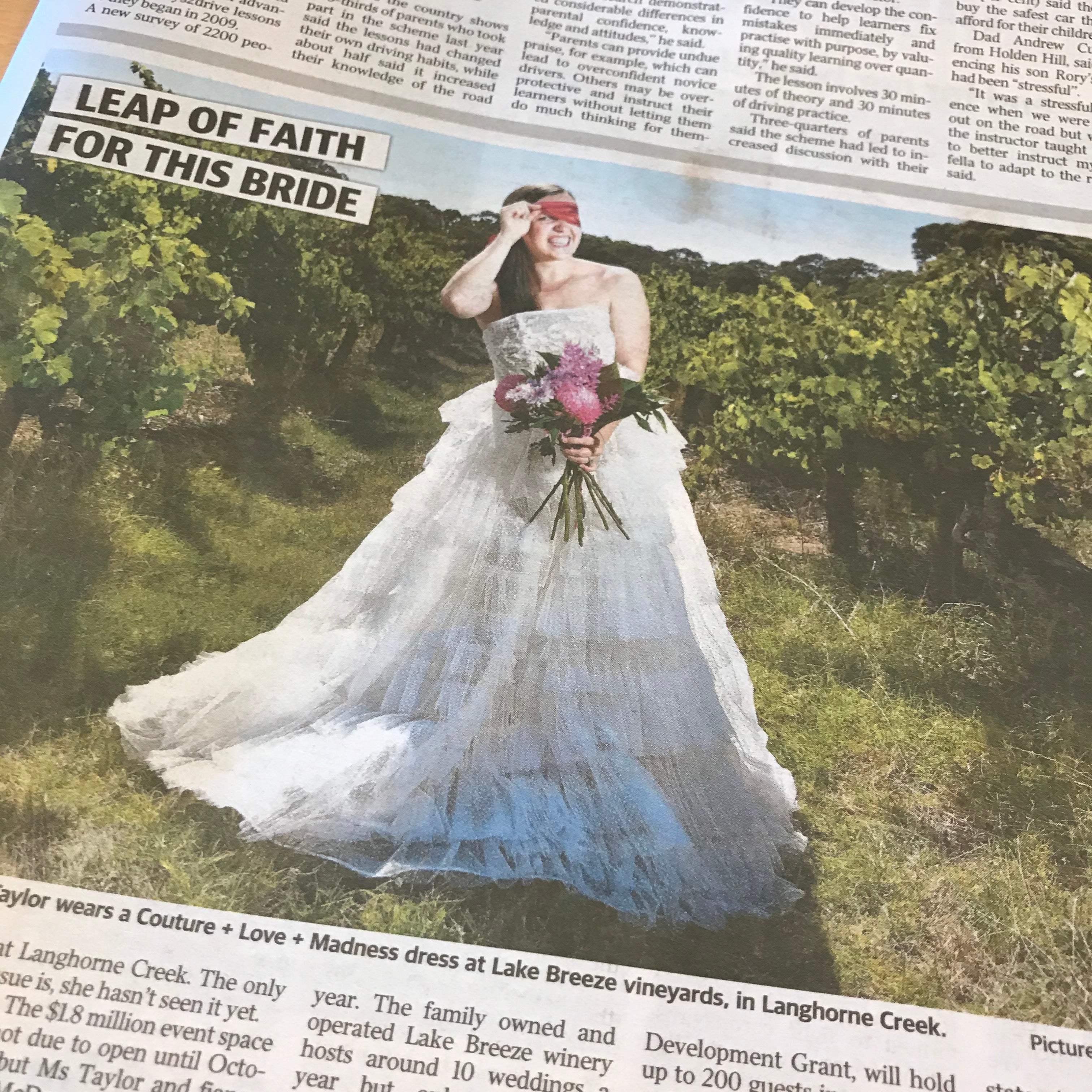 Maddi and Ben are the first couple to secure a wedding in our new function space!
They booked their specail day with us six months ago, sight unseen!  Maddi and Ben were impressed with photos and wine reviews they found online and once meeting and discussing options with Ashleigh, they fell in love with our winery as a wedding venue.
Maddi commented; "Location, wine, food and staff were incredible and safe to say we were sold!" 

The Advertiser featured this fabulous shot of Maddi amongst our old shiraz vines, wearing a stunning Couture+Love+Madness wedding gown, by Cristina Tridente and bouquet from the East End Flower Market.
Contact Ashleigh for more information when planning your big day!
+  08 8537 3017 
+  ashleigh@lakebreeze.com.au