new menu!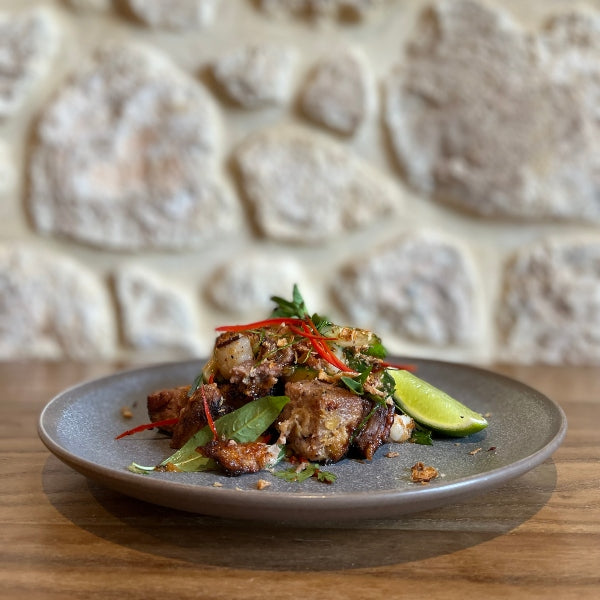 How good does this look?!!
To kick February off, we have some new main dishes on the menu at Lake Breeze.  Our coconut and lemongrass grilled pork belly on a lychee salad with chilli jam is absolutley delicious, especially when paired with our crisp, dry vermentino.
Our new menu also includes ...
sea salt, lime + pepper squid served with an Asian slaw + nam jim sauce 
Humpty Doo barramundi fillet with blue swimmer crab dumpling, fennel broth, broccolini, yuzu and a soy + mirin caramel
jackfruit tacos with charred corn and black bean salsa, avocado, coriander + lime
duck leg with pork and fennel sausage and white bean stew
chicken + chorizo pie served with baby cos, roasted pepper + olive salad
Click here to see our menu ... or here to book lunch!