NEW VENUE!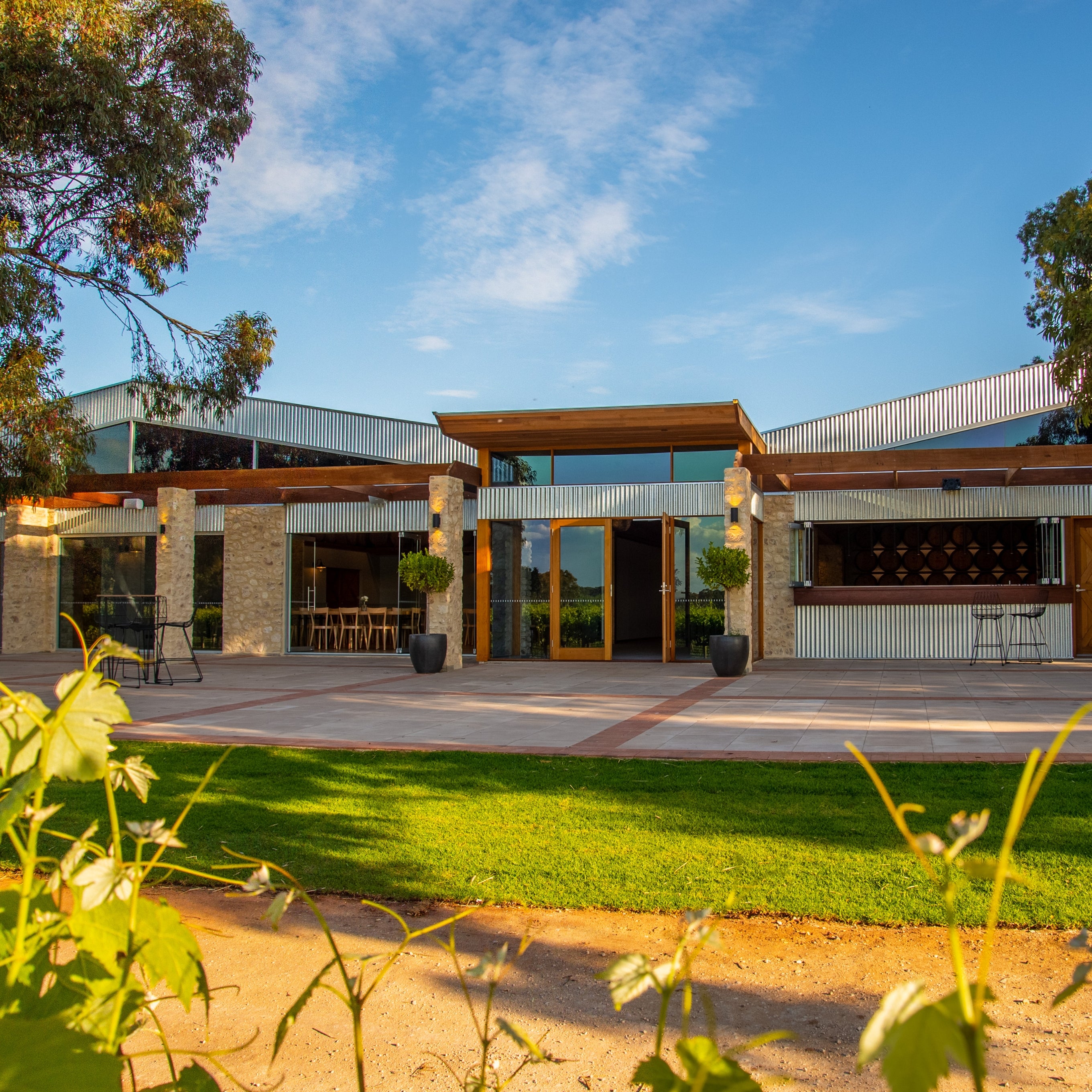 NEW EVENTS + WEDDING SPACE UNVEILED

We are excited to reveal our stunning wedding and events space ... The Barrel Room.
Our beautiful property lends itself perfectly to events and weddings. While we had previously only been able to welcome a handful of weddings each year, we are very excited at the opportunity to more than double capacity while being able to offer weddings and events without weather and vintage restrictions.

We've entrusted this project to our cousin and local architect, Trisia Kwong.  She knows us intrinsically and over the years has helped us develop our cellar door and eating area.  For this new addition, Trisia has incorporated locally sourced limestone, corrugated iron and natural timbers in line with our existing cellar door.  The stunning vineyard views are highlighted by the huge expanses of glass.

Strathalbyn born and bred, Geoff Fairweather, of Fairweather Davies has constructed the new event space with meticulous attention to detail.  The hero of the build are the beautiful stone walls, carefully constructed by local stonemason Nic Logan.  

This project celebrates the spirit of Langhorne Creek – we're a strong community and we wanted to showcase and support the businesses and talent close to us. 


To see more photos of our beautiful new Barrel Room, click here.