where's your Bernoota been?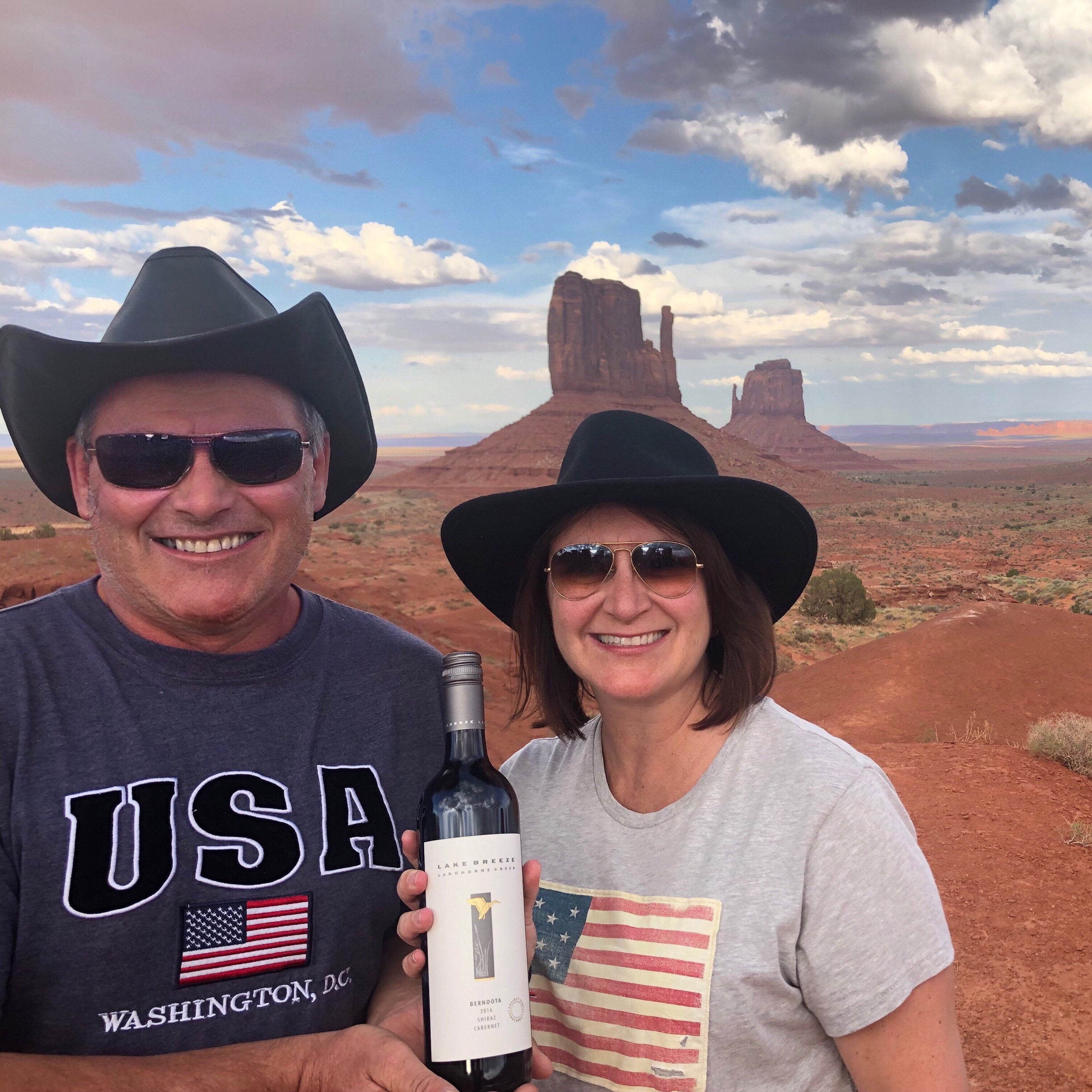 Necia and James took their Bernoota right across the USA!
This great shot was taken in Monument Valley, Navajo Tribal Park, Utah.  
"After surviving 4 aeroplane flights, 1 train ride and a journey through a number of American states during our 5 week USA holiday, our bottle of Bernoota was thoroughly enjoyed overlooking the ever changing, towering, sandstone monuments."