a hidden jewel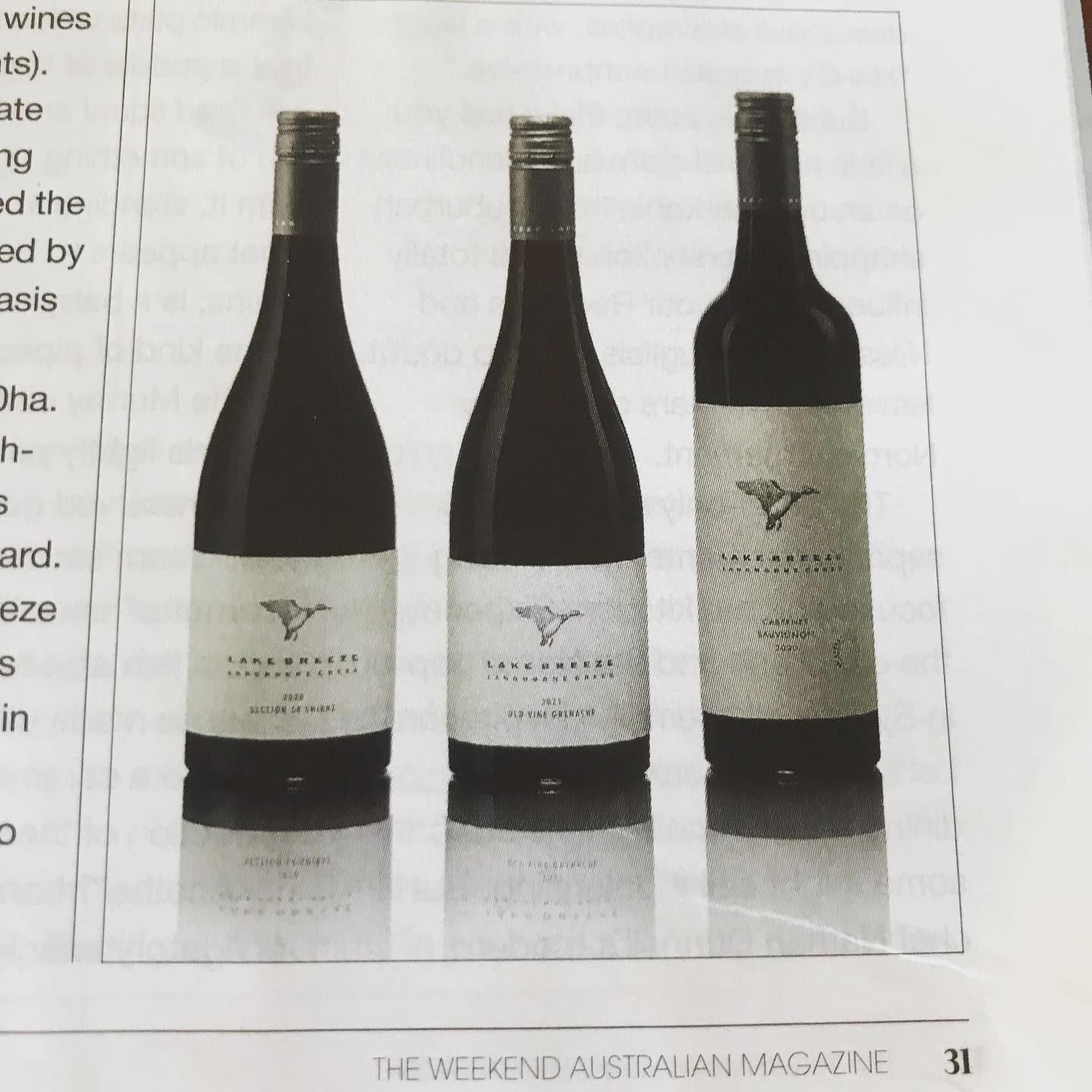 We've featured in James Halliday's wine section of The Australian today!
Backing up our 'Best Value Winery of the Year', Jame Halliday has pointed three of our wines as:
97 pts   Section 54 Shiraz 2020 
96 pts   Old Vine Grenache 2021  
95 pts   Cabernet Sauvignon 2020  -  to be released later this year.  
Halliday wrote: "My tasting of the 15 current release portfolio yielded one wine at 98 points, and two each at 97, 96 and 95 points, the remainder 94-90, one at 88. Astonishing."