beautiful weddings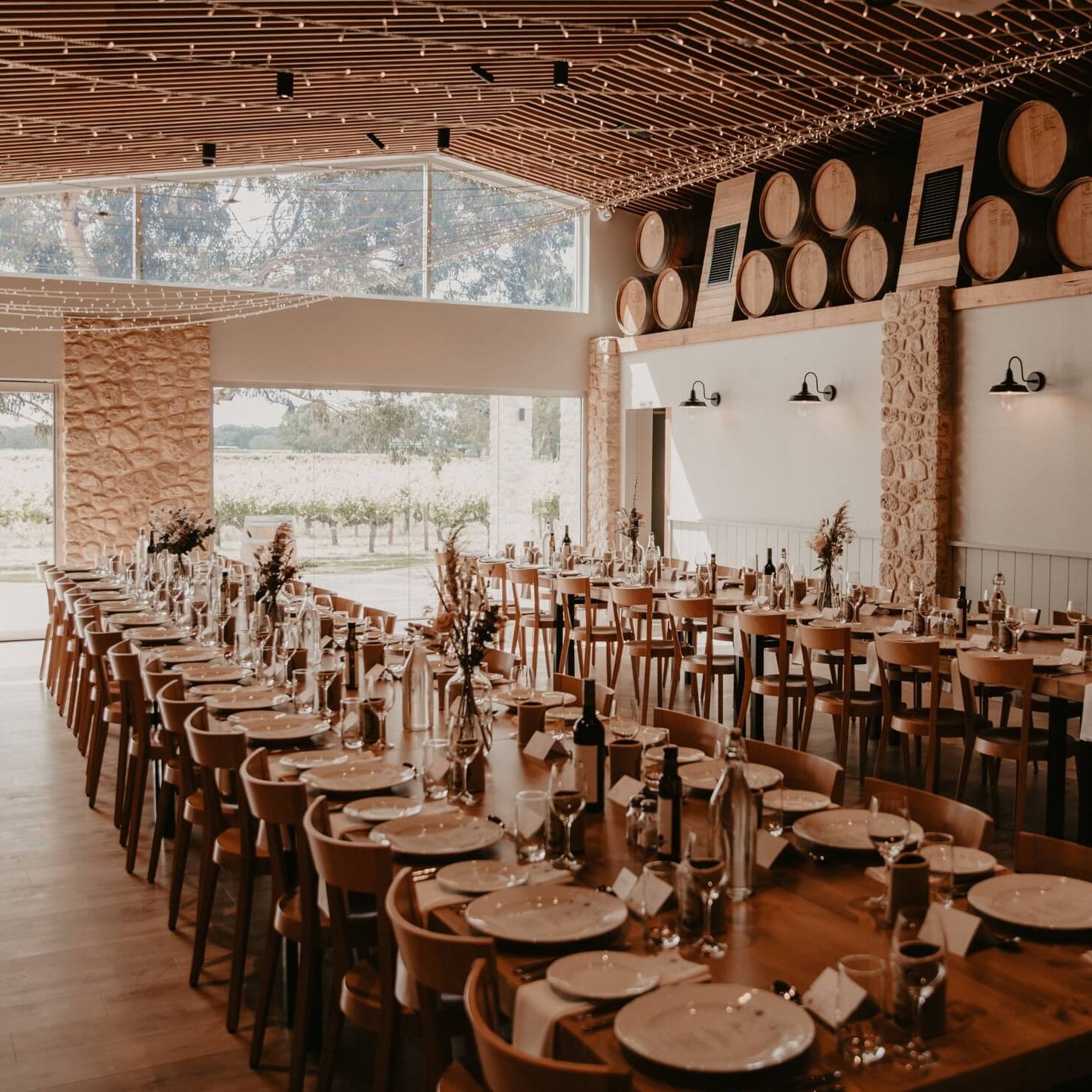 Congratulations to Georgie + Ryan ... our first wedding in the new Barrel Room!
We were thrilled with how beautiful the new function space is. The colours are so soft and when it's filled with guests celebrating, it is even more special!
It's been wonderful that only one wedding at Lake Breeze have been affected by COVID and we've been able to fill this beautiful space on such happy occasions!