#BookThemOut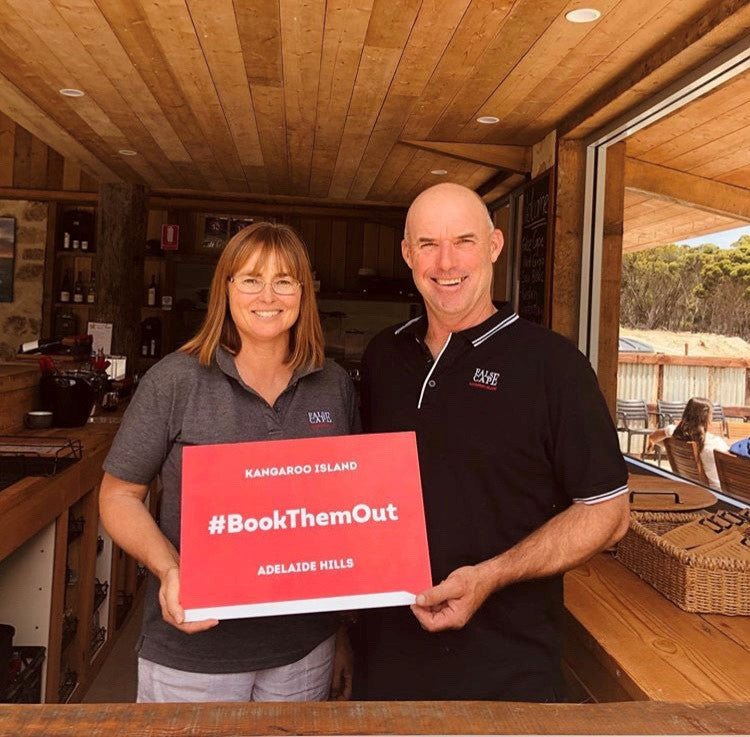 Let's help rebuild Kangaroo Island, by purchasing KI products and holidaying on the Island!
The South Australian Tourism Commission has rolled out the #BookThemOut campaign to help rebuild and support the Kangaroo Island and Adelaide Hills communities since the shocking bush fires.
Tourism is extremely important to both regions and is integral to help them rebuild and thrive.  So let's simply #BookThemOut and experience an amazing slice of South Australia.
Julie and Jamie had opened their brand new False Cape cellar door the week before the first fires began wreaking devastation on Kangaroo Island.  They've created an amazing space to sit back and enjoy some great wine along with local produce platters, looking out over their picturesque vineyard.  
Start planning your Kangaroo Island trip now!  Click here to get the low down from SA Tourism.