champion red wine of show!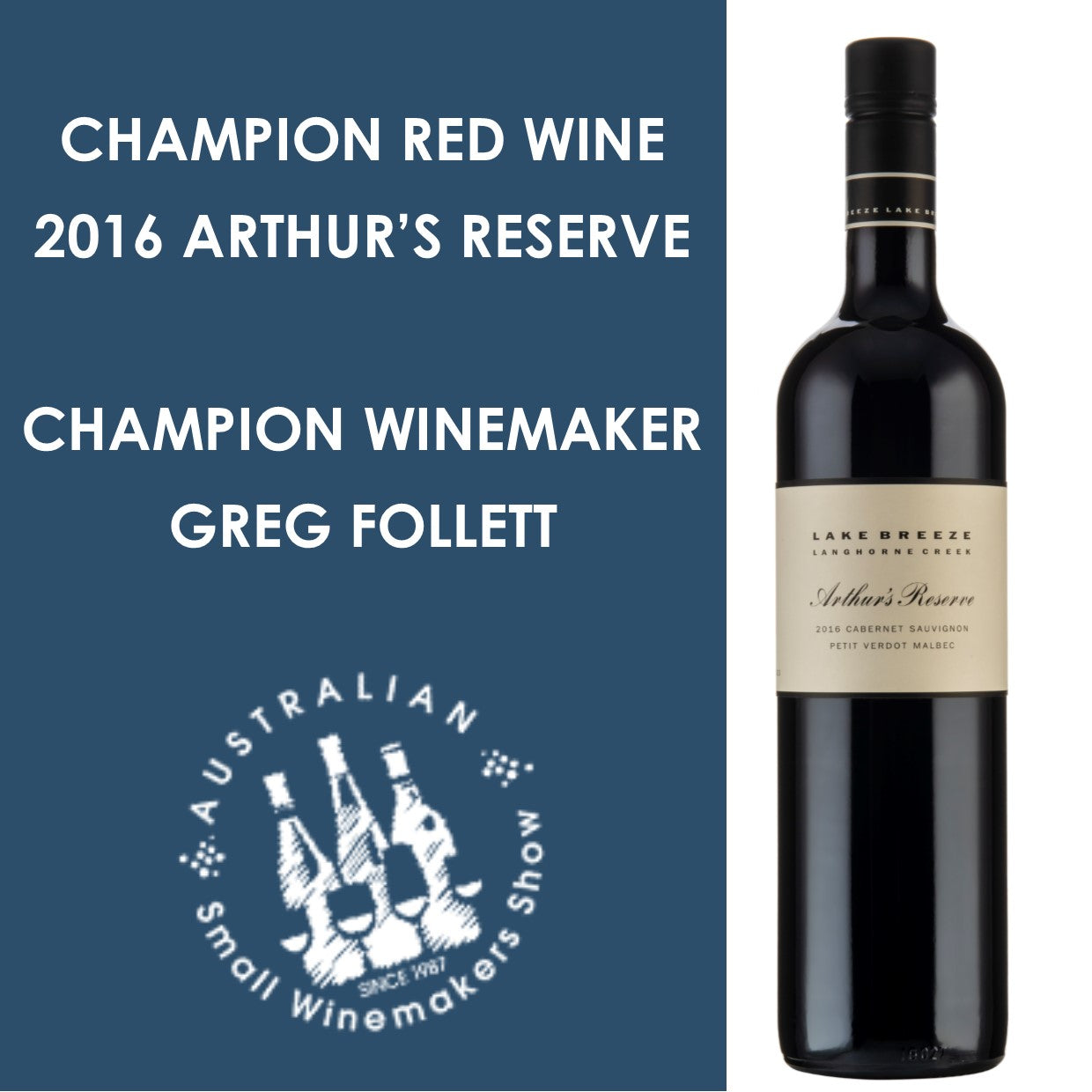 We're pretty chuffed to have our revered 2016 Arthur's Reserve announced as Champion Red Wine of Show at the Australian Small Winemakers Show.
Greg was also named Champion Winemaker of the Show.
The 2016 Arthur's Reserve also picked up a gold medal.  This is in addition to the other 4 gold medals it's won and 97 points from James Halliday in his 2020 Wine Companion.
TROPHY 2019 Australian Small Winemakers Show
GOLD     2019 Australian Small Winemakers Show  class 44
GOLD     2018 Royal Hobart Wine Show                   class 34
GOLD     2018 Perth Royal Wine Show                     class 24
GOLD     2018 Australian Small Winemakers Show  class 66
GOLD     2019 Sydney Royal Wine Show                  class 34

97 pts     James Halliday's 2020 Wine Companion