handpicking grenache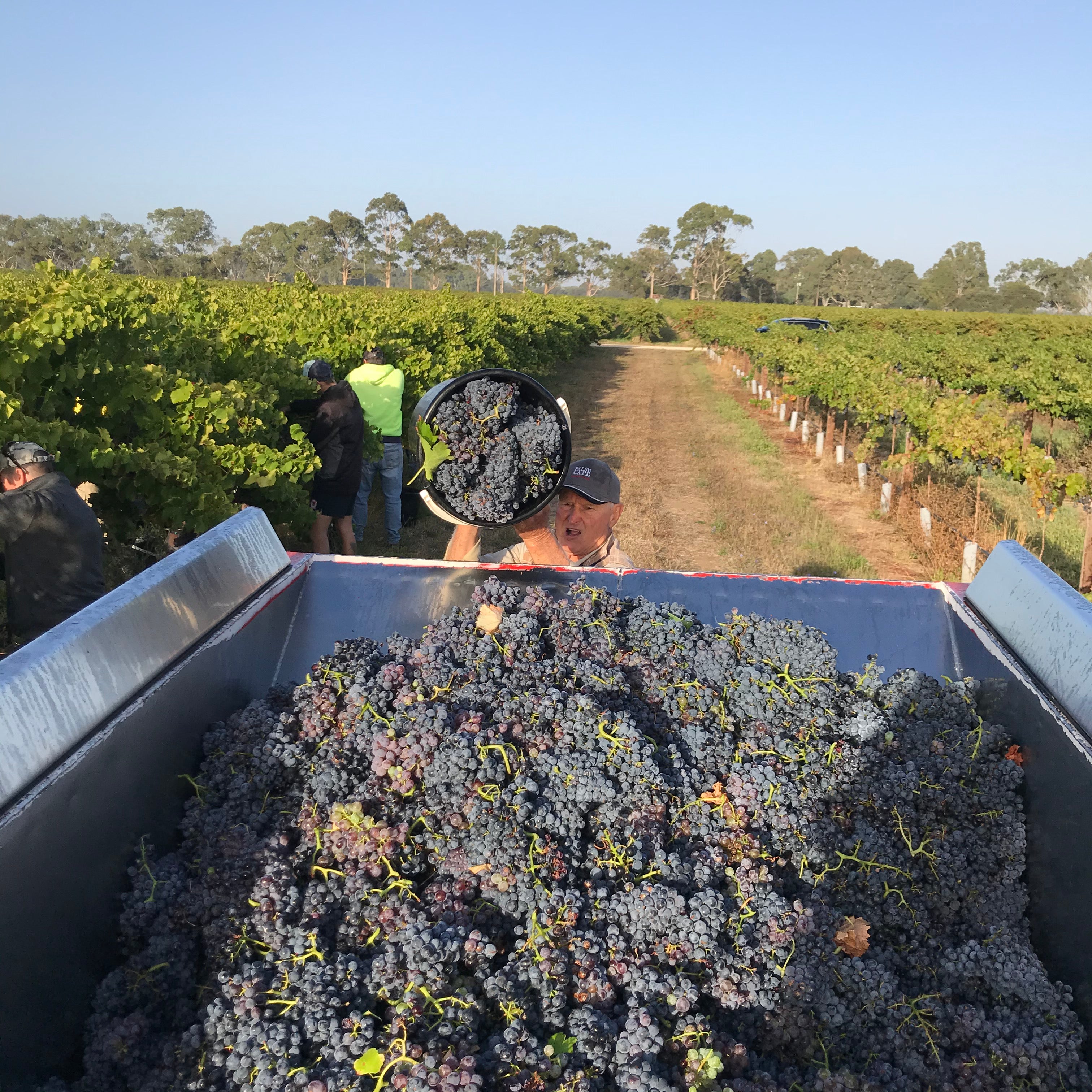 It was all hands on deck to hand pick our 89 year old grenache.  This early pick is for our Rosato.  It's crushed, giving just enough skin contact to give it the pretty salmon pink hue you see when it's in bottle.
We'll come back across the grenache in a few weeks when it's riper, to hand harvest it for our Old Vine Grenache.
While you're moving down the rows filling bucket after bucket, you have time to reflect on the fact that these vines were planted in 1932 and have been pruned and harvested by hand year in year out, by our grandfathers, great uncles and now us.  It's a strong connection with the past you feel here.