harvest 2022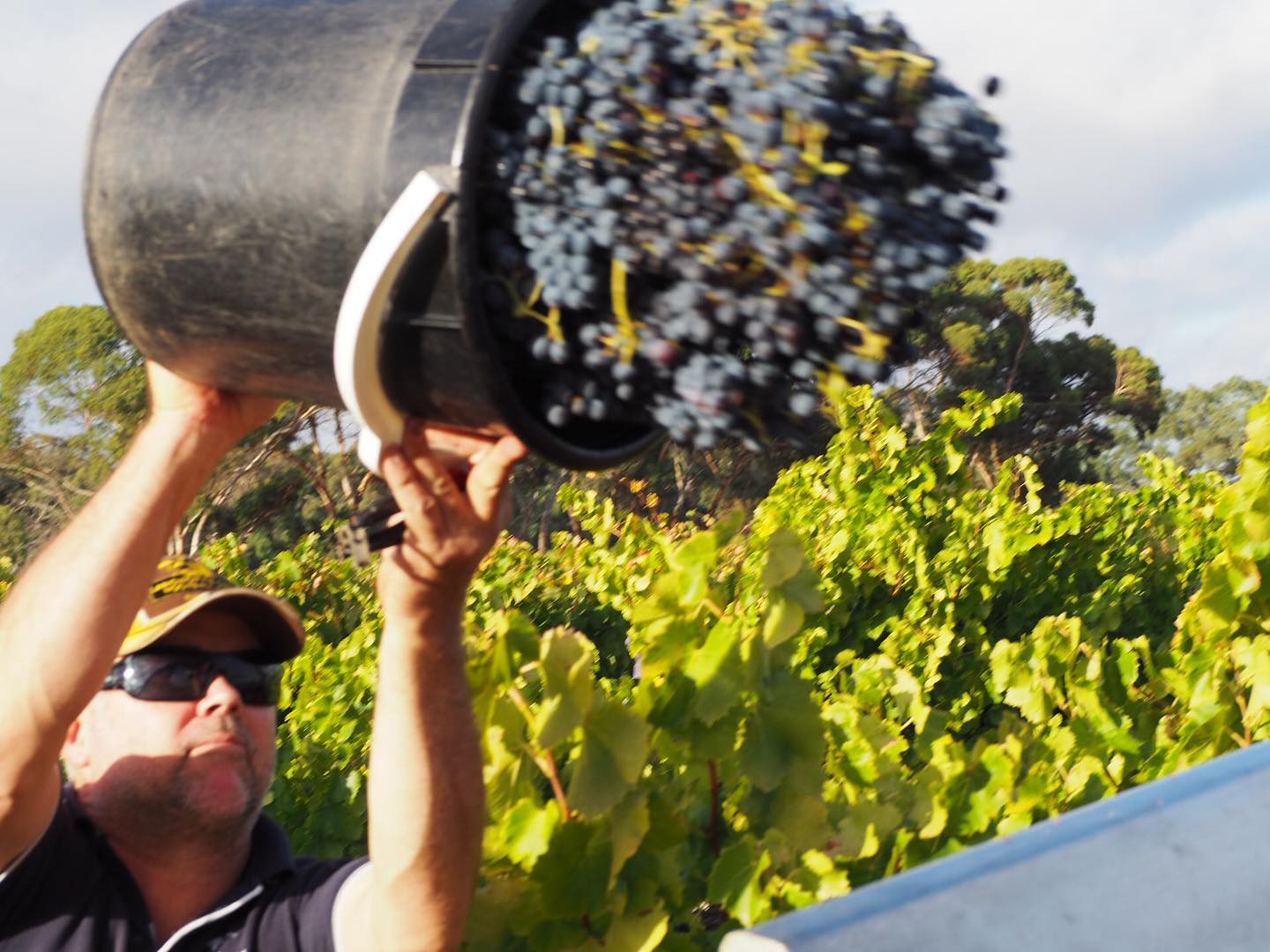 We've had a big week this week, bringing in shiraz and hand picking our old vine grenache.  The grenache was planted in 1932, and are producing some pretty special fruit.  These old vines give us fruit for not only our Old Vine Grenache, but also for our crisp Rosato and for our 'The Gramps' Rare Tawny.  So it's a pretty versatile grape!
Greg's really happy with the quality of fruit coming into the winery and is busy with Chad and Tas, filling fermenters and pumping over.
Here's Tim in action, tossing buckets of grenache into the bin.