in the mood for malbec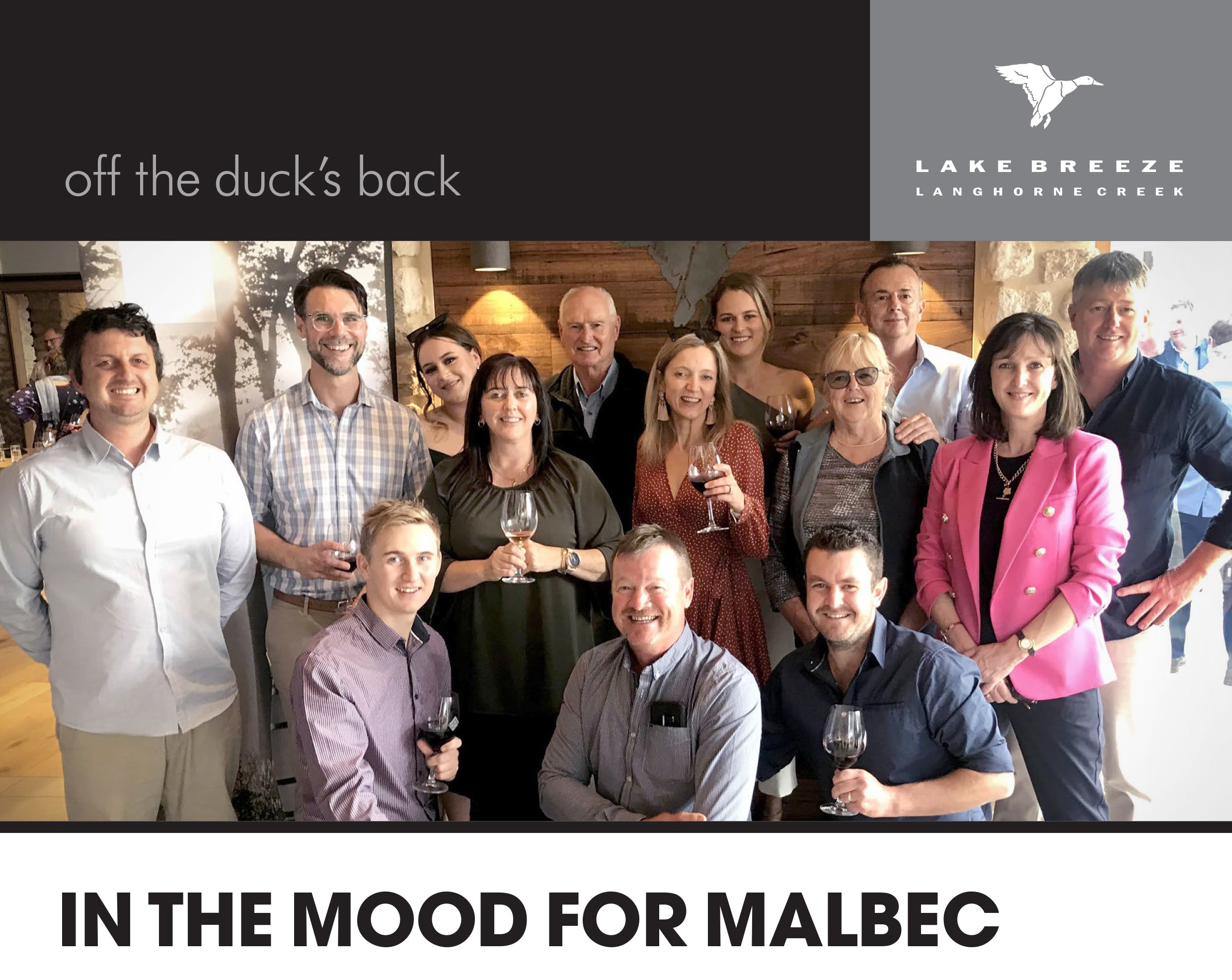 Our Winter 'Off the Duck's Back' newsletter is hitting letter boxes now!
Read all the news from the winery, cellar door and the low down on the Langhorne Creek Wine Show now that the dust has settled.  Read more here.
The whole Lake Breeze team was thrilled with our success at this year's Langhorne Creek Wine Show. We were awarded 5 trophies, including Producer of the Year and Champion Wine of the Show for our recently released 2019 Malbec.
We've actually been growing malbec since 1999 and Greg has been using small amounts in his blends since 2003.  Malbec obviously plays an important role in our Arthur's Reserve blend, but is often used in our Cabernet Sauvignon, Bernoota and Section 54 Shiraz without appearing on the label.  This small percentage helps with vibrancy and colour, and also adds floral aromatics.
 
The 2019 Malbec may have been 20 years in the making, but we think it was worth the wait!
2021 LANGHORNE CREEK WINE SHOW 
5 TROPHIES
Champion Wine     2019 Malbec
Best Malbec           2019 Malbec
Best Red Blend      2019 Arthur's Reserve
Best Museum         2012 Arthur's Reserve
Producer of the Year