James Halliday's 2017 Wine Companion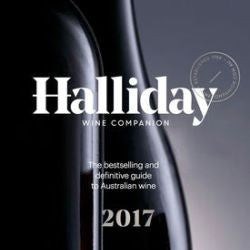 some great reviews by James Halliday in his recently released Wine Companion, but you'll have to be patient, these wines are yet to be released!
95 pts   2013 Arthur's Reserve  
"This wine effortlessly lays out the road map for great cabernet in the making to follow, luscious, yet firmly structured and well balanced."

94 pts   2014 Winemaker's Selection Shiraz 
"A wine that fills all the senses, with a complex bouquet of charcuterie and jet black fruits leading into a palate that opens with some fleeting red fruit notes before a savoury swell of black fruits takes command."
94 pts   2014 Section 54 Shiraz 
"... a rainbow of fruits rather than a bulwark of tannins, and supremely unconcerned whether it's consumed now or later. In a word, delicious."