new release Arthur's Reserve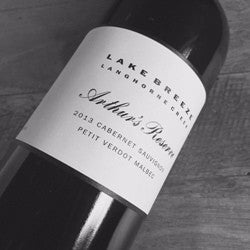 Our 2012 Arthur's Reserve has sold out very quickly on the back of it's 'Wine of the Year' title.
Today we're releasing our 2013 Arthur's Reserve which is capably following in the footsteps of it's predecessor.  With 2 trophies and 5 gold medals under it's belt already, it too is shaping up extremely well as a very special wine.
The blend this vintage is cabernet 90%, petit verdot 5% and malbec 5%.