Off the Duck's Back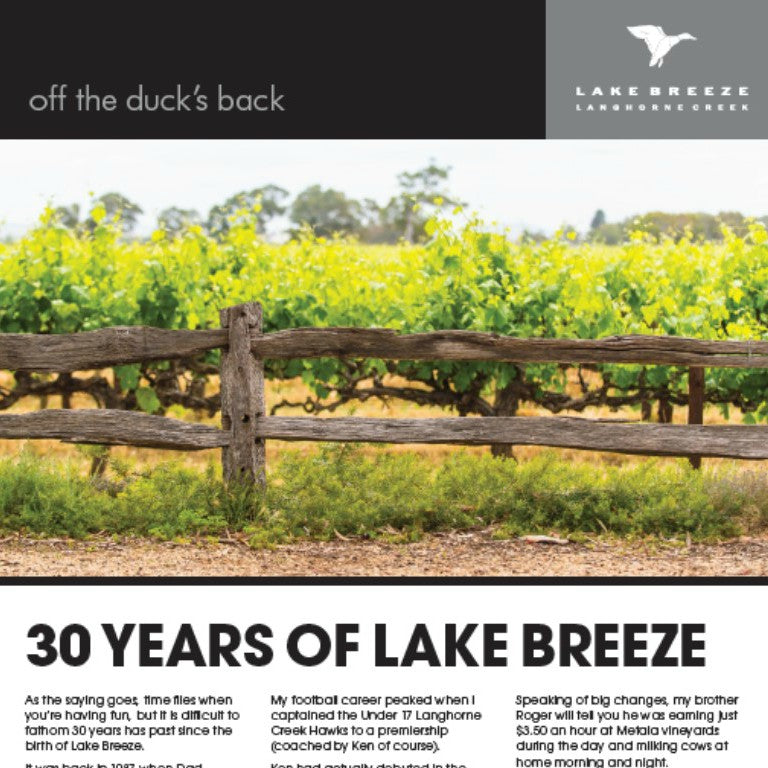 30 YEARS OF LAKE BREEZE
As the saying goes, time flies when you're having fun, but it is difficult to fathom 30 years has past since the birth of Lake Breeze.

It was back in 1987 when Ken arranged to have a 'few barrels' of cabernet made at Penfolds from our best fruit.

This became our Lake Breeze 1987 Cabernet Sauvignon and went on to win our first gold medal in 1992 and in the 25 years since, we've quite amazingly been awarded 53 trophies and 177 gold medals!