q+a - halliday magazine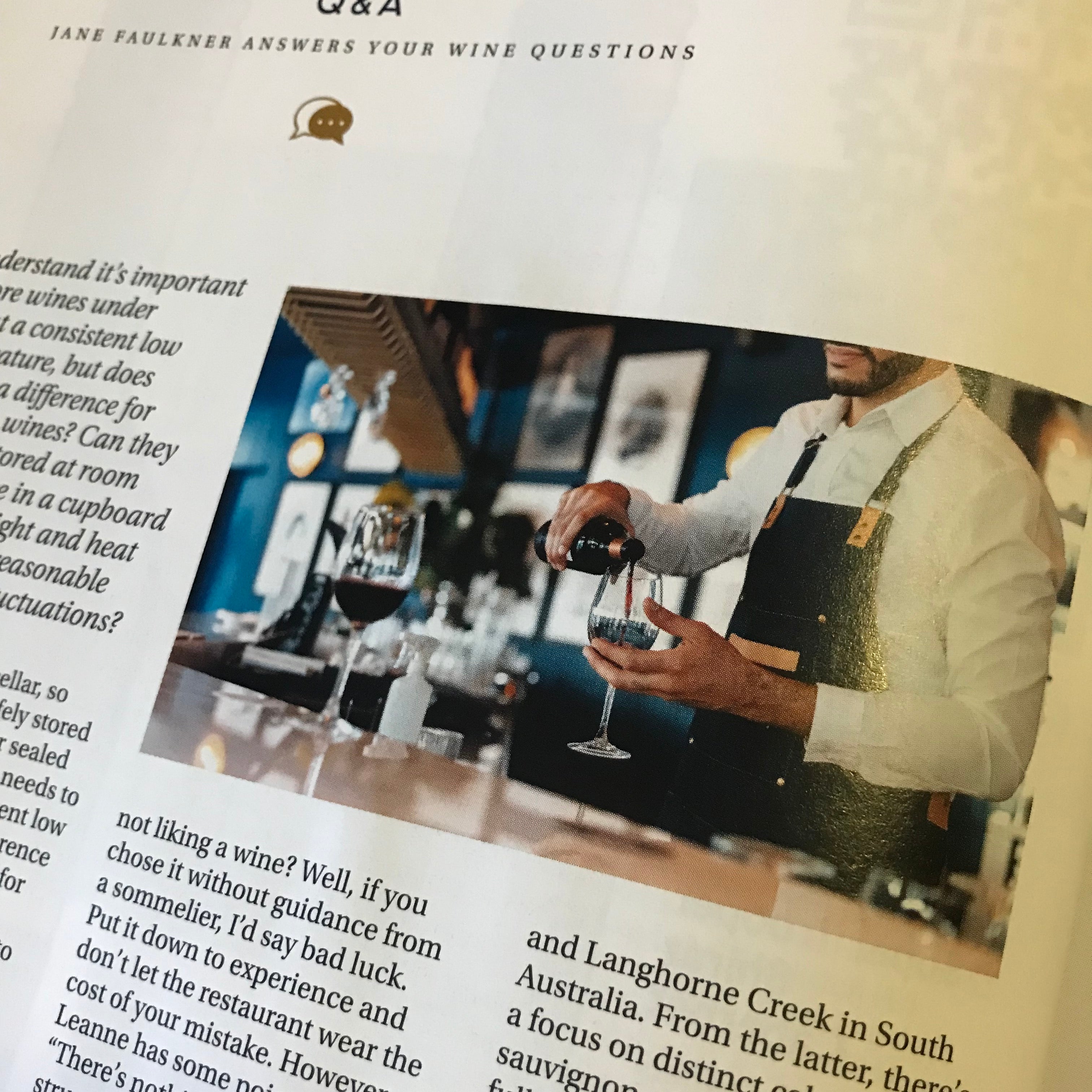 Q.  from Travis:  Which lesser-known regions are producing outstanding wines?
A.  by Jane Faulkner:  "I assume you're referring to Australian regions, and I believe there are two, in particular, that don't get enough of the spotlight. They are the Great Southern in Western Australia and Langhorne Creek in South Australia. From the latter, there's a focus on distinct cabernet sauvignon, rich, chocolatey full-bodied shiraz and malbec, plus a range of Italian and Iberian offerings. Given its maritime climate, it should come as no surprise that many big companies source quality fruit from there, given the moderate prices. However, it is a region of top owner-operators - Lake Breeze and Bremerton immediately come to mind. It's also home to the world's oldest family-owned cabernet, with Brothers in Arms the custodians of the Metala vineyard planted in 1891. It that doesn't pique one's interest, nothing will. ..."

Thanks Jane!