museum treasures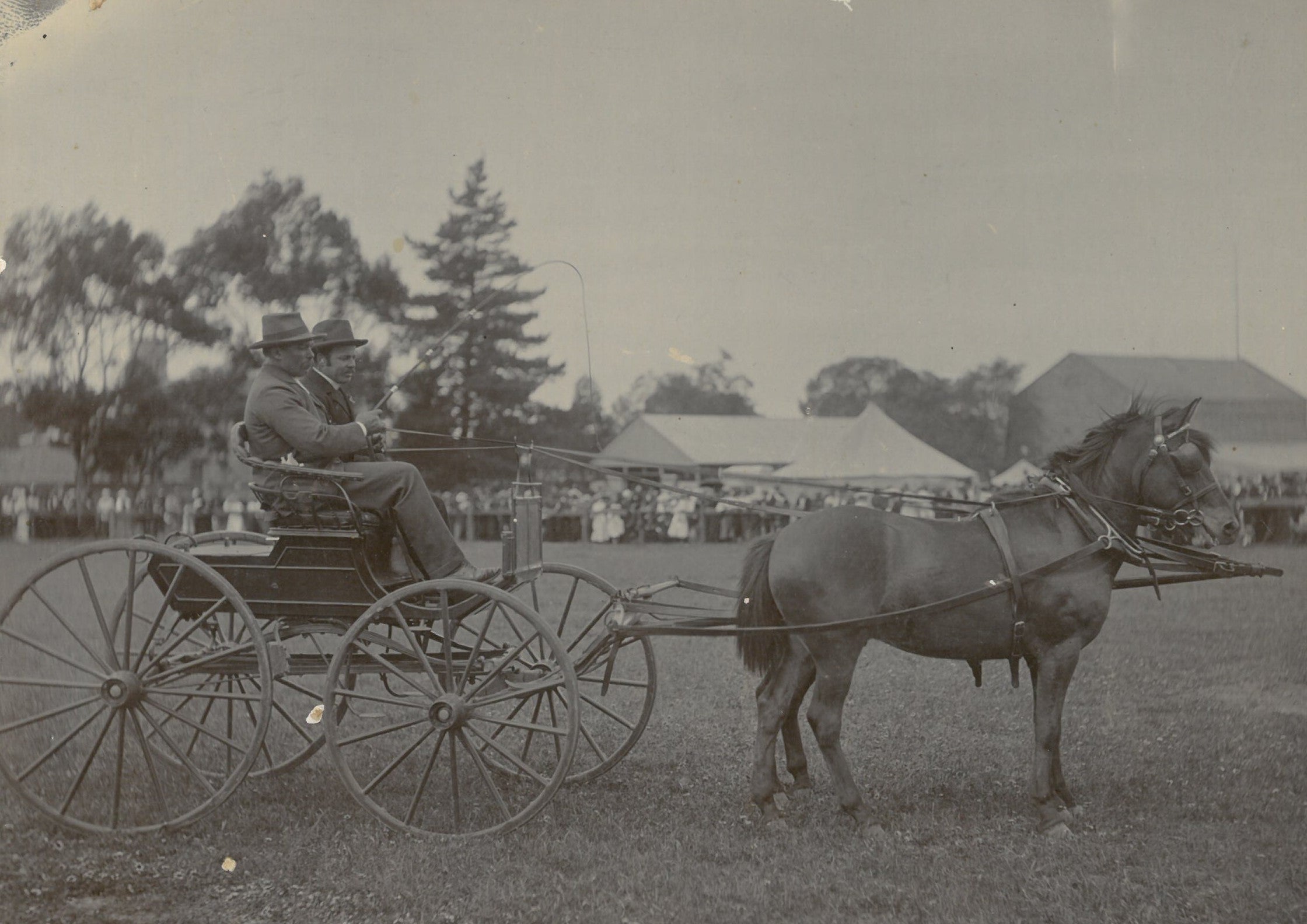 In the spirit of Cellar Treasures, we've not only been digging out old wine, but also old photos.  This is a photograph of Arthur Follett at the Strathalbyn Agricultural Show back in the early 1910's. 
Arthur came from Mount Barker to farm land here in the 1880's.  In 1890 he married Alice Fairweather, the eldest daughter of Henry Fairweather, owner of 'Fairholme'.  Together, Arthur and Alice took over the property and they had eight children, of which Len [Ken's father] was the youngest.
Arthur was quite a remarkable man, being very involved in the wider community.  Arthur was a Justice of the Peace, Chair of the Liberal Federation, instrumental in the establishment of the Sunday School at the Methodist Church and followed this up with 40 years of active service as Sunday School Superintenant.
Arthur bred and showed Shorthorns along with Clydesdale horses at the Adelaide, Mount Barker and Strathalbyn Shows.
He was a successful exhibitor of Shorthorns in 1913 and 1917 at Royal Adelaide Shows on the old Exhibition ground on North Terrace, and prize cards and trophy won then are still very much treasured.  He would walk the cattle to Strathablyn, where they would board the train bound for Adelaide and the Agricultural Show.
Arthur led a very busy life until his death on January 15, 1932.  Only weeks before he had resided over the Christmas celebrations at the Oddfellows Hall and it was recorded in the Southern Argus. Following a visit from Father Christmas, supper and much dancing ... "Mr. A. J. Follett was chairman, and his many friends were delighted to see him well enough to occupy his accustomed position."