2015 CABERNET - THE AUSTRALIAN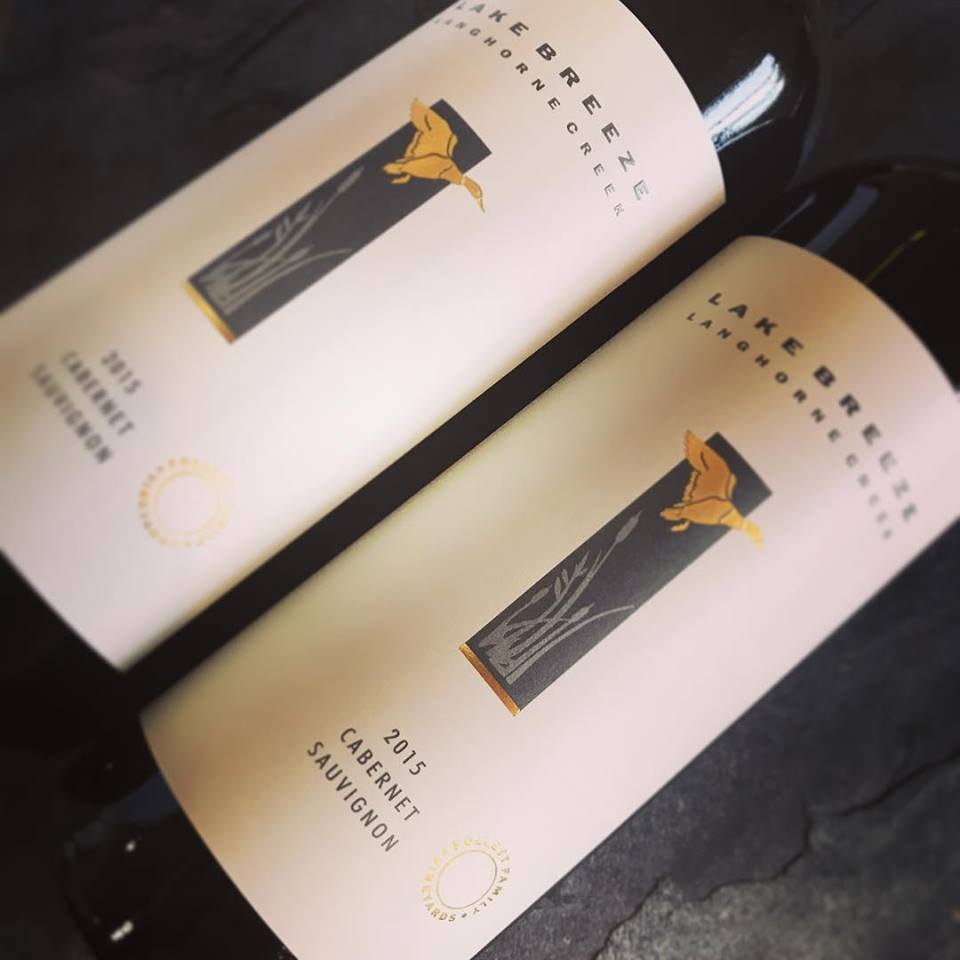 PRIME WINES IN A REGION BYPASSED BY THE FASHIONISTAS

NICK RYAN  |  The Australian  | May 2018

"A good regional wine show gives those who judge it the chance to shove a thermometer up the fundament of a winegrowing community and check on its general condition.

Having just discharged my duties as chairman of judges at the Langhorne Creek Wine Show, I can happily report the district is in rude health.

Langhorne Creek must be Australia's most unassuming wine region. It's a farming community rather than a hotbed of lifestyle tourism, a journey back to a time fashion forgot.

It's adjacent to the Adelaide Hills and McLaren Vale but nothing like either of them. Nestled between the flood-prone Bremer and Angas rivers, with warm days cooled by the afternoon breezes that blow from the Southern Ocean across Lake Alexandrina, Langhorne Creek is a place where things happen in the dim glow of lights hidden under bushels.

It's what I love about it. That, and the wines.
There's a soulful subtlety to the best wines from Langhorne Creek. It's a region dominated by its red wines, but percentage of total production is the only way in which the reds throw their weight around.

As drinks, the best bottles are comfortable middleweights, shaped more for gentle elegance than exaggerated bombast. Even as young wines they have an assured sense of themselves, a balance and poise that is as distinctive as it is commendable.

Having now judged four of the past six years in Langhorne Creek, some strong narratives have formed in my mind. I'm convinced that cabernet sauvignon is the region's best variety. The best examples are more savoury than fruit-sweet, with precisely etched frames and silty fine tannins.

It's also peak Langhorne Creek to excel with a variety much of the modern market considers daggier than an uncrutched sheep. I also believe the region leads the way with malbec in this country. The variety always has been an important part of the Langhorne Creek landscape, particularly in the old vineyards worked by generations of the pioneering Potts family. In Langhorne Creek the variety combines floral lift with stern structure and produces brilliantly detailed and genuinely compelling wines.

And then there's shiraz. The nation's viticultural barometer has a unique regional expression here, presenting deep, dark fruit characters without ever veering towards jamminess.

The three wines featured here each took out the trophy in their respective varietal classes and it's no coincidence that the three winemakers involved were almost tied when it came to tallying up the medal haul to determine the trophy for most successful exhibitor of the show.


1. Lake Breeze Cabernet Sauvignon 2015, $25

Trophy winner for best cabernet sauvignon of show and best wine of show.

Greg Follett must be one of the most highly awarded and little-known winemakers in the country. Every year he does a Michael Phelps at the wine show and this year was no exception, yet again taking out the trophy for most successful exhibitor. This wine is benchmark Langhorne Creek cabernet, showing a lovely dry leafiness amid polished red fruits. It's lithe and sinewy, alert and refined, and just may be the best value cabernet in the country.

2. Bremerton Wines Old Adam Shiraz 2015, $65
A beautifully plush and polished wine from the Willson family. Produced from the best shiraz fruit winemaker Rebecca Willson has at her disposal, this is exactly the kind of self-assured and sure-footed red wine that Langhorne Creek does so well. It's built for long-term cellaring but drinks all too easily right now, its dark, spicy fruit softly dusted with cocoa and well supported by cleverly deployed oak. Not yet released; for details, visit www.bremerton.com.au.


3. Bleasdale Double Take Malbec 2016, $65

Winemaker Paul Hotker is a malbec tragic and that obsessiveness is deliciously evident in this wine. He harnesses the variety's stern structure and uses it for good, crafting a tight, lithe wine of sinew and sculpted muscle. It has an alluring floral lift and hints of graphite and pencil shavings scattered across its dark, plummy fruit. To be released in April next year.