Here comes the bride ...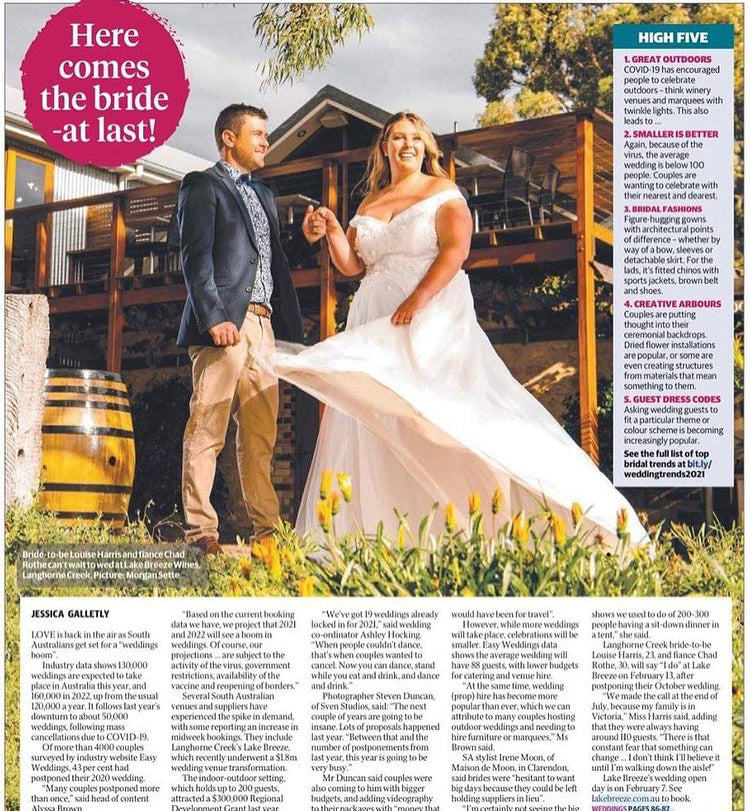 As featured in today's Sunday Mail ... 
Jessica Galletly  |  Lifestyle Editor
South Australia on the cusp of 'weddings boom' in 2021, 2022
"... Several South Australian venues and suppliers have experienced the spike in demand, with some reporting an increase in midweek bookings.  They include Langhorne Crek's Lake Breeze, which recently underwent a $1.8m wedding venue transformation. ...
"We've got 19 weddings already locked in for 2021,"  said wedding co-ordinator Ashleigh Hocking.  "When people couldn't dance, that's when couples wanted to cancel.  Now you can dance, stand while you eat and drinking, and dance and drink."
Stunning photography by Morgan Sette.